How to be Suitable for Applying the Cryogenic Deflashing Machine?

Material Suitable for Cryogenic Deflashing Machine
Rubber NR NBR HNBR CR EPDM FKM ACM SILICONE
Precision Plastic PA+GF PC+GF PPS POM PUR PBT PTFE PEEK TPU TPE TPR
Die-casting Alloy ZINC ALLOY MAG ALLOY
Small and Round shape without sharp points will be more suitable for the cryogenic deflashing.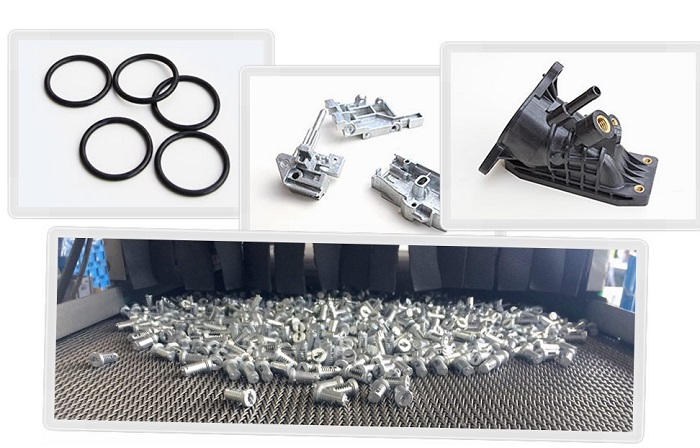 Some Component Material Examples


Flash Condition Suitable for Cryogenic Deflashing Machine

To consistently get a quality-finished-part, you have to consistently put in a quality unfinished-part.
Flash: Make the flash of your moulded product as thin as possible (<0.2mm), with as good a flash base as possible, or, in the case where sealing surfaces are involved, try to move the flash away from the critical areas.
Overflows should, if they are necessary for your molding process, be moved to a suitable distance away from the part as possible.
Tear Trim Design was developed to eliminate the cryogenic deflashing operation. The overflow is placed extremely close to the part so that, when this overflow is removed by hand, no flash remains. (If there's tear trim…Keep at least 0.3mm from parts)
Parting Lines: Your moulded parts need a clear, consistent demarcation of flash. For best results, the parting line should not exceed 0.127 mm thickness.
It is important to understand that no cryogenic deflashing unit will eliminate your molding problems.

Also check following Mould Design Technical Drawing for you better understand how to be most suitable for cryogenic Deflashing Technology.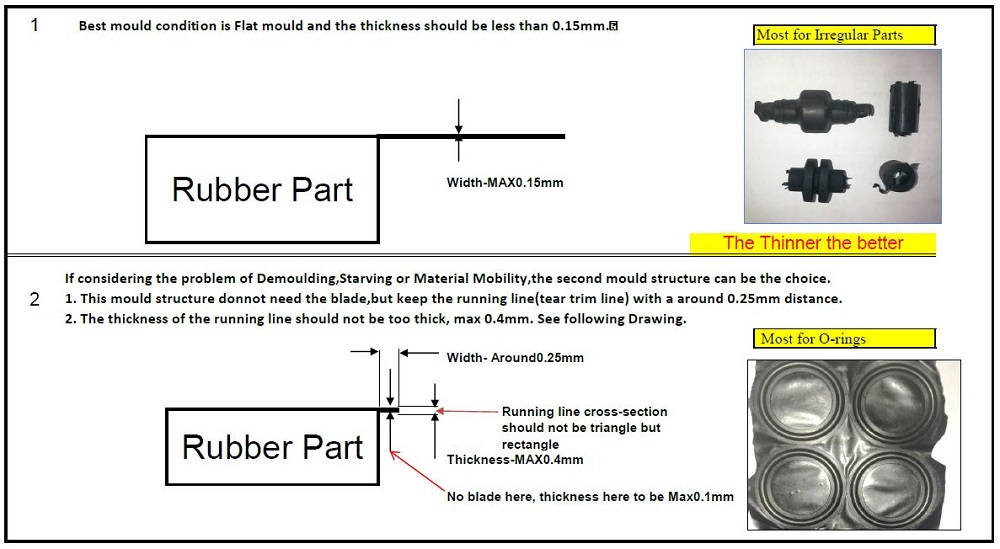 Flash or Mould Design suitable for Cryogenic Deburring Process