SILICONE RUBBER STRIP CUTTING MACHINE

A. Machine Photos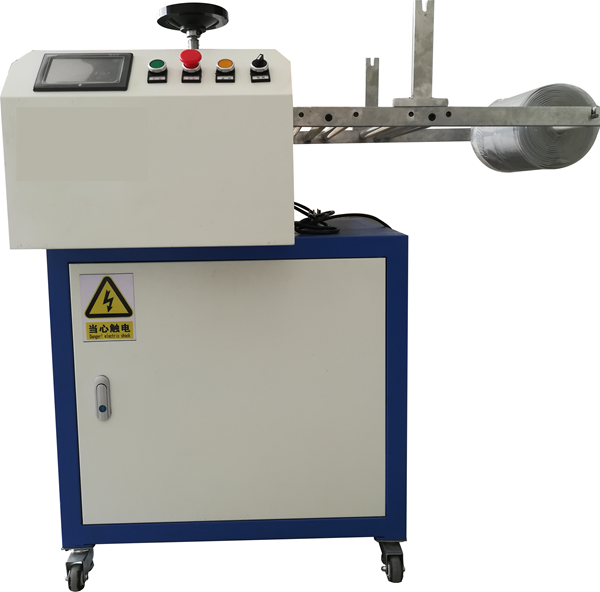 B.Product Specifications:
Silicone Rubber Sheet Cutting Machine

Model

PG-SC-600

Size

1040*680*1000mm

Power supply

0.87Kw 220V 50-60hz

Cutting Length

0.1mm-1000mm,

Cutting width

≤ 550mm,

Sheet thickness

≤12mm

Cutting weight

0.1g-1000g

Cutting speed

≤90/min

Model

By weight or By Length

Operation Mode

Touch Screen

Control Mode

PLC Nurmerical Controlled

C.Product Features
1. One machine has multiple usage, it can both cut and slit and has the feature of high accuracy and therefore can save the raw material, save cost and also improve the production efficiency2. Planetary Deceleration electromagnet brake motor cutting, has the feature of long life, low noise and strong power
3. 220V voltage closed loop stepping motor with high feeding speed and high accuracy can not only save the manual weighing process, but also reduce the reject ratio and improve production efficiency as well
4. Cutting guide use the well-know brand linear guide rail, has the feature of low noise, high accuracy and good quality.
5. Machine has high level safety feature, in the front of the blade rack, there is a safety fender and also has a safety electronic eye, when you take off the safety plate, all actions will be stopped automatically and a warning notice will show on the operation panel screen.
6. When cutting the rubber sheet, either stop the machine by quantity control or manual control
7. Has three section setting of length and speed, can use single mode or use combined mode, can cut different specification material at the same time, it will be more general use.
8. The machine is equipped with a patent protection program, when the user wrongly adjusts the blade or a breakdown happen, there will be warning notice on the operation panel screen.
9. Has two cutting modes, fast cutting or standard cutting, then it will be more efficient and more stable
10. Has two control methods, it can cut the rubber sheet by choosing length or precise weight, the operation is more convenient and intelligent.